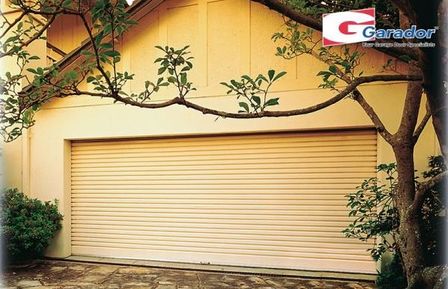 B&D ROLL A DOOR® SERIES 3

B&D ROLL A DOOR® SERIES 3 CURTAIN PROFILE
The Series 3 Semi-Industrial Roller Door is a strong, reliable industrial rolling type door. A distinct feature of this door is the small amount of room required above the lintel to accommodate the curtain roll. Perfect for tight headroom situations or where maximum opening height is important.
Available in a number of configurations to suit sizes from 2100mm to 3300mm in height and door 2400mm to 4800mm widths.
Features
Continuous brake pressed steel curtain profile matches with the Series 2 Industrial Roller Door.
Aluminium bottom rail with weatherstrip.
Nylofelt cushioned operation.
Standard doors up to 2400mm high can be operated by hand without the need of chain wheel equipment.
Doors to 3300mm high use efficient compact Direct Drive chain.
Benefits
Prevents penetration of moisture and dust, thereby minimising the chances of corrosion.
Strong, while providing an attractive appearance
Exact solution for openings on sloping floors.
Added protection against dirt, leaves and weather.
Provides a profile match for situations where small and large openings are next to each other.
Lower noise with greater operating ease.
Low maintenance
Ease of manual operation.
DOWNLOAD
Garador_Colour_Guide.pdf
AVAILABLE IN SIZES: 2400-3300mm High
2400-4800 Wide