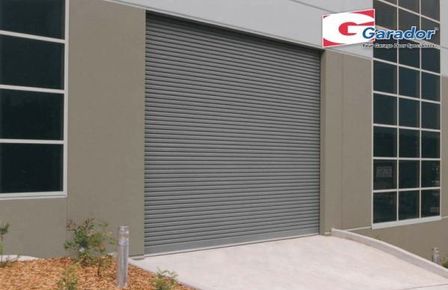 ROLLER A DOOR® SERIES II ROLLER DOOR

ROLLER A DOOR® SERIES II CURTAIN PROFILE
The Roller Door Series 2 Traditional Industrial door has long been the ideal choice for industrial and commercial applications. It features a number of significant benefits to give higher standards of durability, performance and most importantly, operational ease.
Available in a number of configurations to suit sizes from 24000mm to 5000mm in height and 2400mm to 4900mm door widths.
Features
Continuous brake pressed steel curtain.
Deep rigid channel grooves.
Aluminium bottom rail with weatherstrip.
Sizes up to 5000mm high x 4900mm wide for non-windlocked configurations.
Benefits
Prevents penetration of moisture and dust, thereby minimising the chances of corrosion.
Strong, while providing an attractive appearance.
Added protection against dirt, leaves and weather.
DOWNLOAD
Garador_Colour_Guide.pdf
AVAILABLE IN SIZES: 2400-5000mm High
3000-4900mm Wide